3D printing for high-performance ceramics
Lithoz provides industry and research with additive manufacturing systems for the production of high-performance ceramics.
The individual system components are perfectly synchronized and guarantee high-quality parts made of high-performance ceramics, directly produced from correlating CAD data. Moreover, Lithoz's product portfolio includes many different ceramic materials and software products which are all optimized for 3D printing, as well as customer-specific solutions for complex challenges.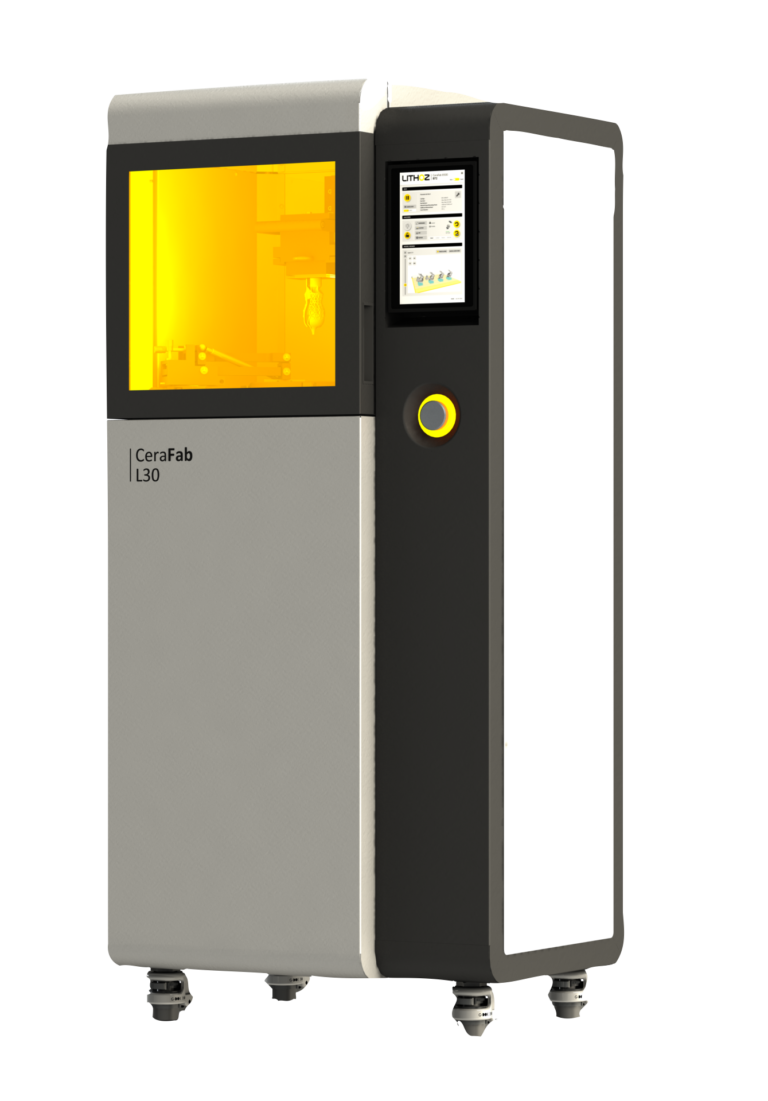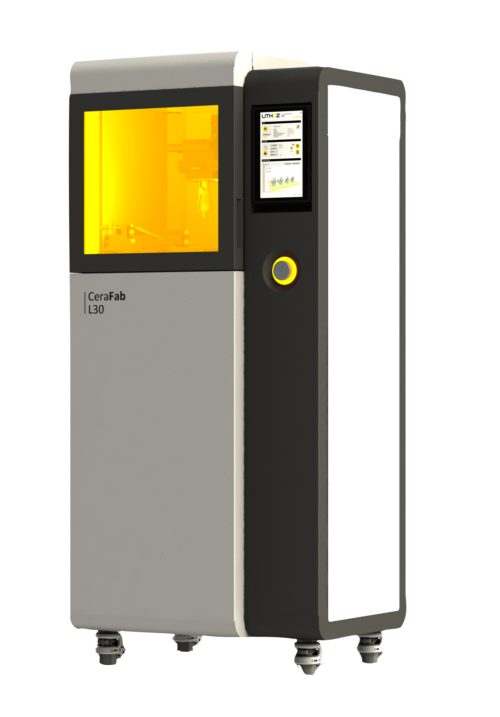 The ideal entry-level 3D printer for the cost-effective manufacture of ceramic prototypes and small-scale series.
The CeraFab Lab is a reliable entry level 3D printer, designed for those just starting out in the field of ceramic 3D printing. As a step up from our first CeraFab 7500 machine, this facilitates the production of high-performance ceramics with quality that meets or surpasses that of conventionally manufactured components. It is the most compact and user-friendly Lithoz 3D printer yet, helping eliminate entry barriers for new ceramic 3D printing users, and is particularly suitable for use in labs for both the manufacture of prototypes and small-scale series production.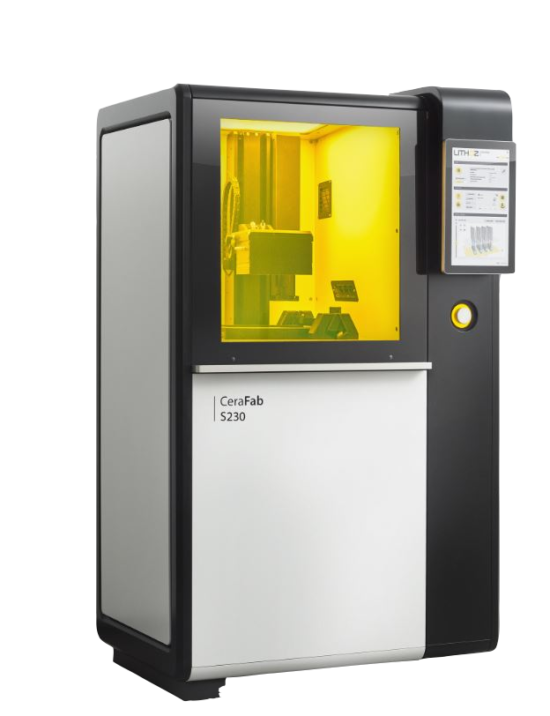 CeraFab System S25, S65, S230
The CeraFab System family is the ultimate choice for enabling the industrial serial production of high-performance ceramics using additive manufacturing. Each machine in the CeraFab System family, consisting of the S25, S65 and S230, offers a full 3D printing system for advanced developments. A total of four production units can be combined, making it easy to scale-up and enabling the rapid manufacture of exceptional ceramic components. From small-scale to large part production, these machines can accommodate all types of high-quality 3D printing projects thanks to their different build volumes and have the fastest building speed on the market. The current generation of projectors with WQXGA resolution, in combination with an objective lens specially developed for the process, ensures the absolute precision of printed components – even in the micrometer range.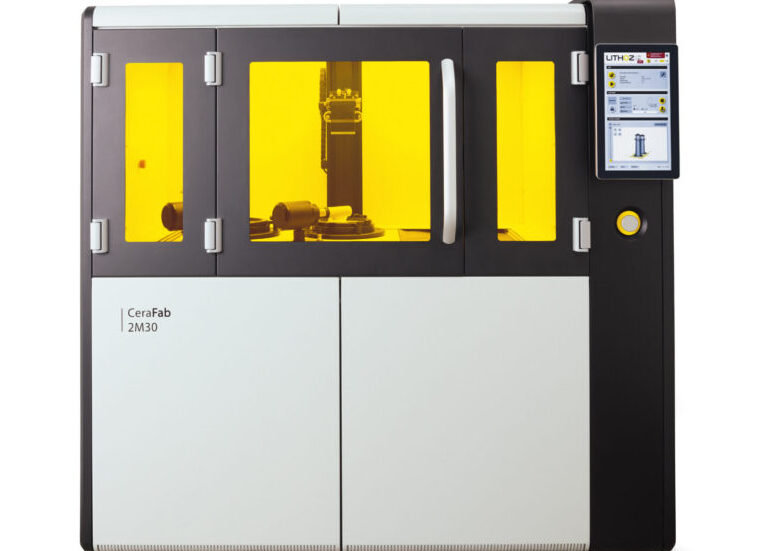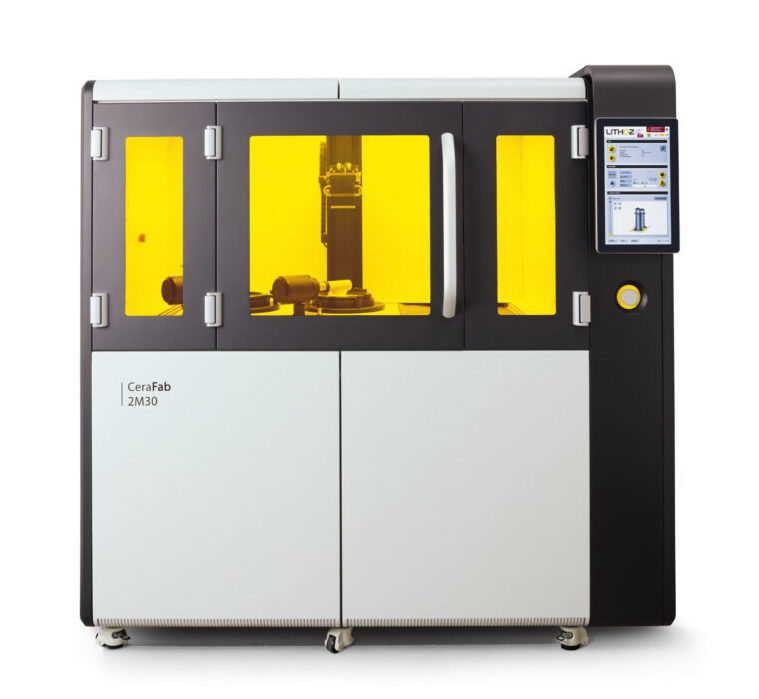 Multi-material 3D printing
The ultimate answer for developing 3D-printed multi-material components.
Our newest breakthrough, the CeraFab Multi 2M30 makes the idea of 3D printing multi-material components with complex geometries a reality. With this machine, it is possible to combine not only ceramics, but also metals and polymers, facilitating gradual alterations to the composition and organization of materials within a component. The open system allows for the development of own materials and you can now manufacture multi-functional components, unachievable using conventional forming technologies. Developers can integrate additional processes (i.e. ink jetting, coating) to expand the CeraFab Multi 2M30's range of capabilities into even more advanced applications.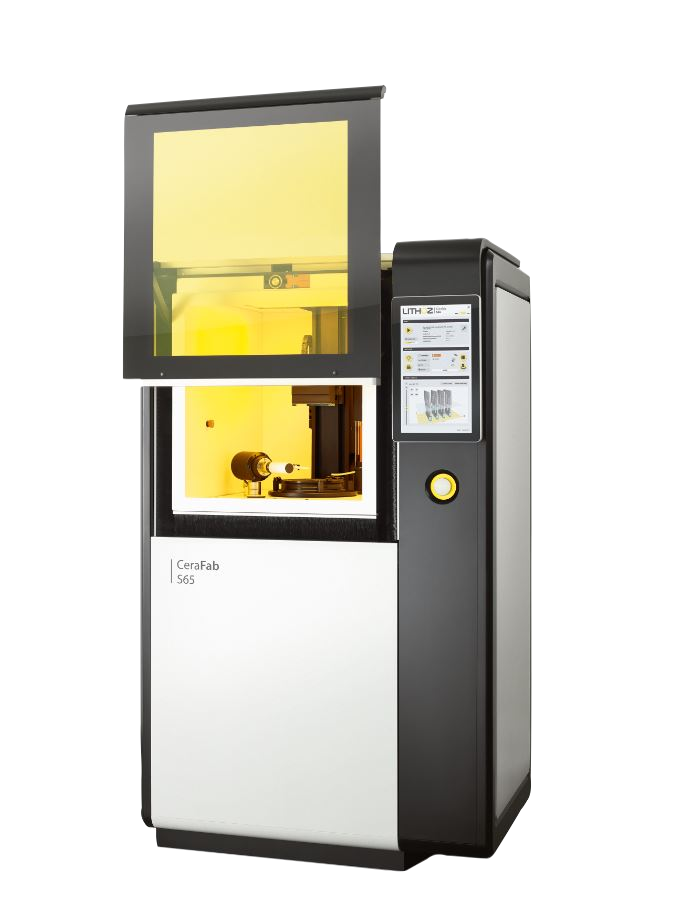 CeraFab System S65 Medical
Innovative patient-specific applications
Outstanding biocompatibility
Effortless mass customization
The next stage of our CeraFab System S65, specially developed for use in medicine and dentistry.
 Here at Lithoz, we strive to provide the medical and dental fields with only the highest quality of technology and services. Our new CeraFab System S65 Medical facilitates the production of top quality 3D-printed components, possessing outstanding biocompatible properties and offering near-limitless geometries. From patient-specific implants to mass customization, from medical to dental applications – imagination is the only limit. State-of-the-art CeraDoc software allows for the simple and automatic documentation of medical device production, ensuring complete traceability and easy data analysis. The tool-free LCM technology means CAD data can be modified to match specific patient needs , while our bioceramic materials are the top choice for medical and dental applications.
High-performance materials for ceramic 3d printing
With the LCM technology, Lithoz has created an open system through which many different ceramic materials can be handled. This provides the opportunity to process customer-specific powders without the need for any system modification, meaning that our LCM technology is suited for processing sinterable powders.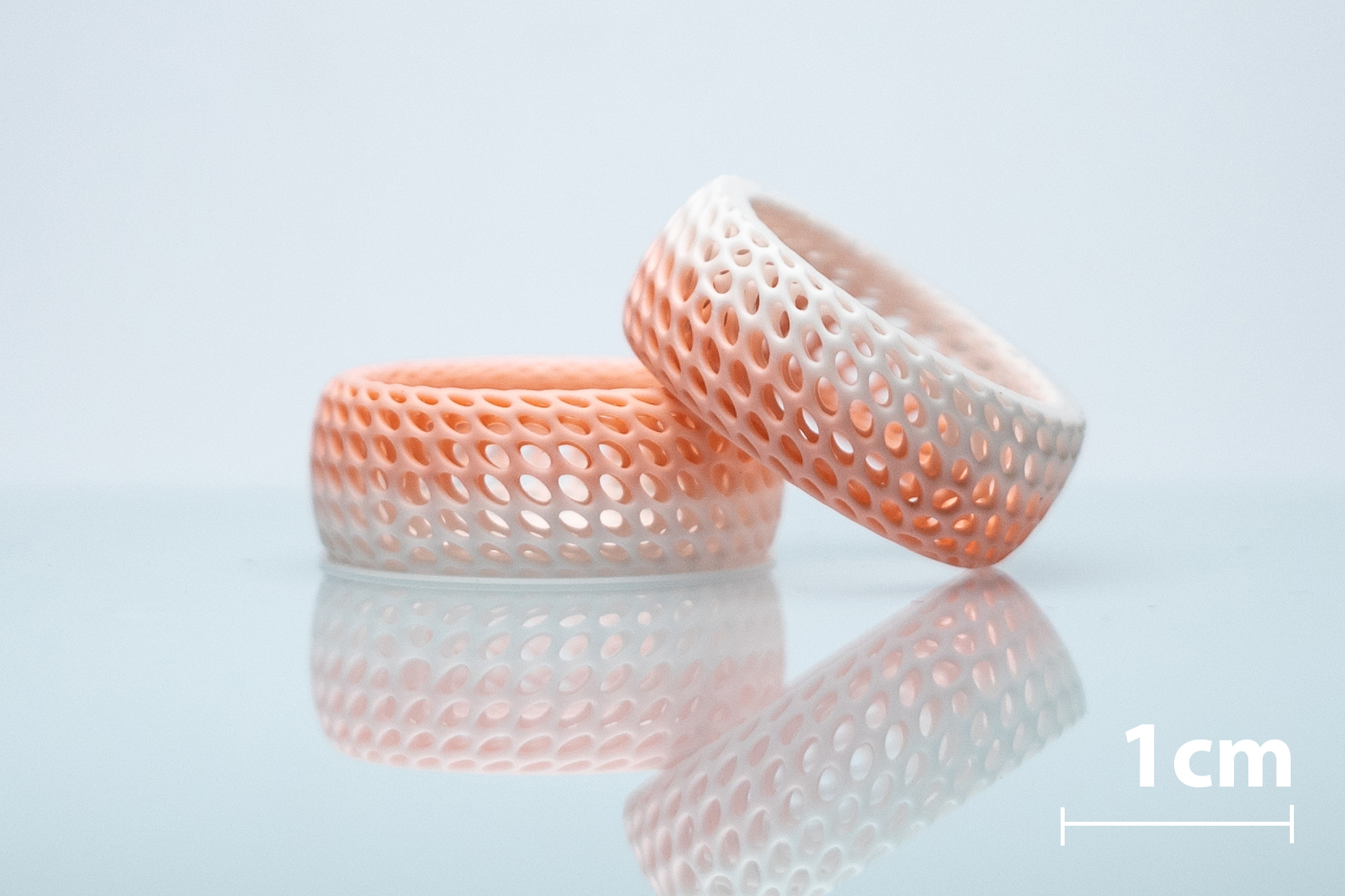 Alumina
LithaLox HP 500 and LithaLox 350 are a high-purity aluminum oxide (99.99 % and 99.8 % respectively). Alumina is one of the most important oxide ceramic materials and is characterized by high levels of hardness as well as good corrosion and temperature resistance. Components made from alumina are electrically insulating and puncture-proof and are therefore suitable for a wide range of applications, such as substrates in the electronics industry, thread guides in textile engineering, protection in thermal processes and many other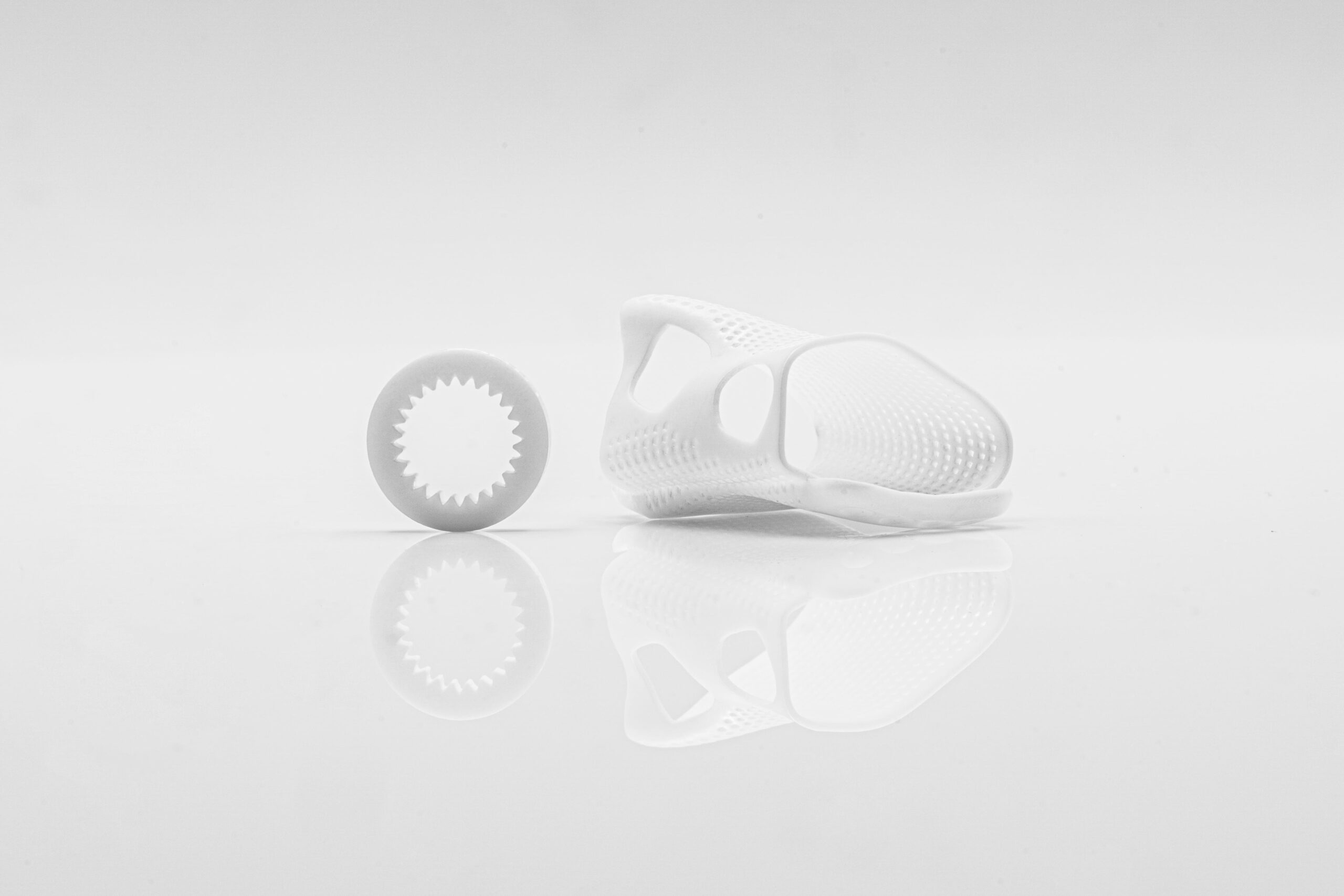 Zirconia
LithaCon 3Y 210 is a 3 mol% yttria stabilized zirconia. Zirconia is used for applications with extreme demands on the material. High-end metal forming, valves, bearings and cutting tools are some of the applications which benefit from the mechanical properties of zirconia. The biocompatibility of zirconia facilitates its use in medical applications, such as dental applications and as part of permanent implants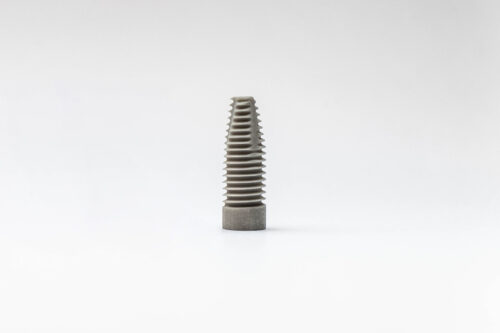 Silicon Nitride
LithaNit 770 is a Beta-SiAlON type ceramic. It exhibits superior material properties such as high strength, high toughness, thermal shock resistance and good chemical resistance to corrosion by many acids and alkalis. LithaNit 770 has a wide range of applications including insulators, springs, impellers and more. Furthermore, it can be used for the medical engineering of permanent implants due to its osseointegrative potential and anti-infective properties.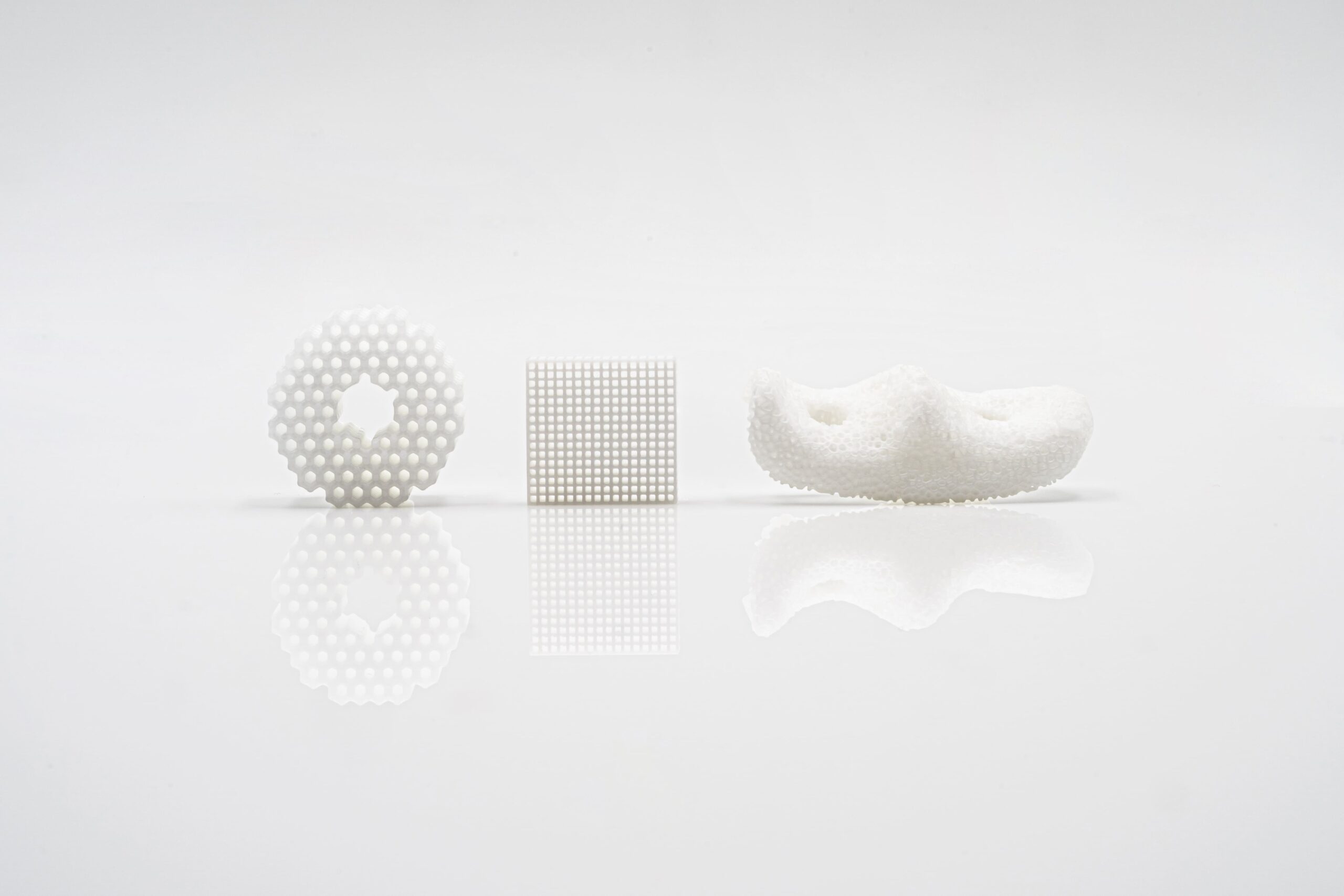 Tricalcium Phosphate
AS BONE-REPLACEMENT MATERIAL
LithaBone TCP 300 is a beta-tricalcium phosphate (ß-TCP) based ceramic. Tricalcium phosphate (TCP) exhibits excellent biocompatibility, bioresorbability and osteoconductivity, and is therefore a well-established material for bone replacement in regenerative medicine.
Due to its properties, it is possible to manufacture patient-specific resorbable implants with defined pore structures and geometries using this material.
During the healing phase, these implants will be resorbed by the body and replaced by native bone tissue, meaning that a second surgery for the removal of the implant is not necessary.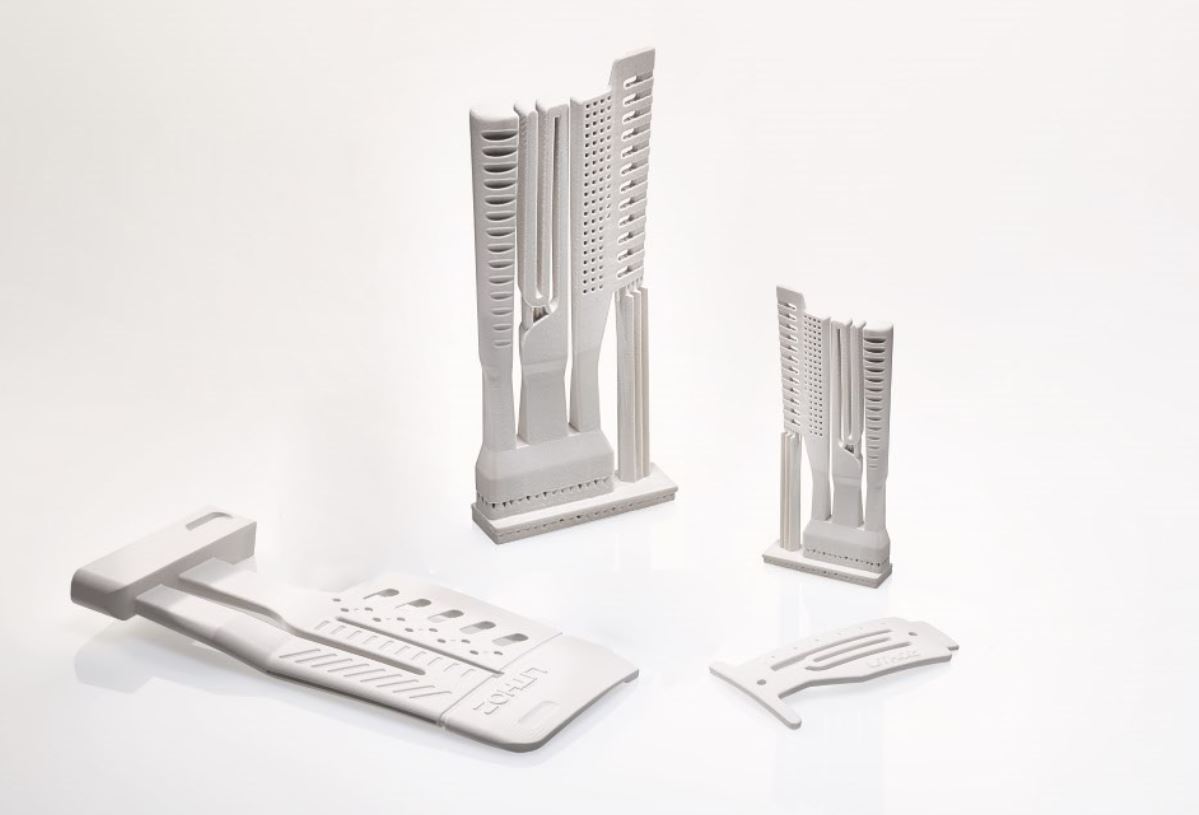 Silica-Based Materials
FOR CASTING CORES
LithaCore 450 is mainly based on silica with addition of alumina and zircon. It is used for the production of casting cores for investment casting. Typical applications include single crystal casting of turbine blades. LithaCore 450 is developed for the additive manufacturing of precise ceramic cores with fine details and high accuracy. Sintered ceramic cores made from LithaCore 450 have very low thermal dilatation up to 1500 °C, a high porosity, outstanding surface quality and a very good leachability.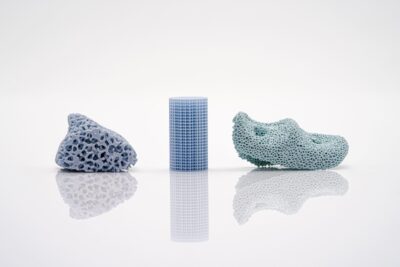 Hidroxiapatita
AS BONE-REPLACEMENT MATERIAL
LithaBone HA 400 is based upon hydroxyapatite, a naturally occurring mineral that forms the main component of bones. Due to its similarities to the inorganic components of bone, HA possesses excellent biocompatibility and osteoconductivity and has a number of potential applications as a bone substitute. In comparison to tricalcium phosphate, hydroxyapatite takes far more time to be absorbed into the body, therefore giving the body more time to heal. Using HA, we can manufacture patient-specific, bioresorbable implants, which have defined pore structures and geometries. These implants will be reabsorbed by the body and will be replaced by native bone tissue, meaning that the implant does not need to be removed once the healing process is finished.
Consult with an expert in Additive Manufacturing
Read more about GDPR compliance
Responsible: RMS
Purpose: Collection of personal data to be able to attend to your request
Legitimation: Consent of the interested party
Recipients: No data will be transferred to third parties, except legal obligation
Rights: Access, rectify or delete the data, as well as other rights, as explained in the additional information.