Modular, reliable and Highly Efficient
Industrial 3D Printing
Polymer 3D Printing: The EOS SLS Process
Are you looking for a compact plastic 3D printer for a quick and cost-efficient start? Or do you need a modular and digitally networked 3D printing platform for industrial series production? EOS offers you 3D printers for plastic parts perfectly tailored to your individual requirements.
At EOS, we can draw on the experience of more than 30 years of additive manufacturing. During this time, we have perfected the Laser Powder Bed Fusion technique and worked out the ideal interaction between 3D printing systems, materials and processes. Our SLS technology stands for manufacturing results that meet a wide range of industrial requirements for dimensional accuracy, surface quality and stability. Take a look at our portfolio of plastic 3D printers and find the perfect match for your application.
EOS' plastic 3D printers use SLS technology. In Selective Laser Sintering, a laser melts polymer powder and fuses it into a solid 3D printed part. First, a CAD model is created and virtually cut into fine layers. Using this data, the laser beam melts the plastic powder at exactly the specified locations in the powder bed. A new layer of powder is applied and again fused with the underlying layer by laser. In this way, the component is created layer by layer. The SLS process neither requires agents or binders nor tools and is therefore very efficient, flexible and cost-effective.
FORMIGA P 110 FDR
High Detail Resolution
The reliable industrial 3D printer is now operating with a one-of-a-kind fine laser beam.
This enables you to produce
filigree parts and ultra-smooth surfaces to open up new applications.
The system has both a small footprint and state-of-the-art workflow-based software.
EOS offers you flexible and highly productive SLS 3D printing solutions for series production: from easy-to-use compact printers to larger versions for large parts and ultra-fast systems for particularly efficient production.
Your EOS 3D Printer for Plastics: Find the Right Build Volume
EOS offers you flexible and highly productive SLS 3D printing solutions for series production: from user-friendly compact printers to bigger versions for large parts and ultra-fast systems for particularly efficient production.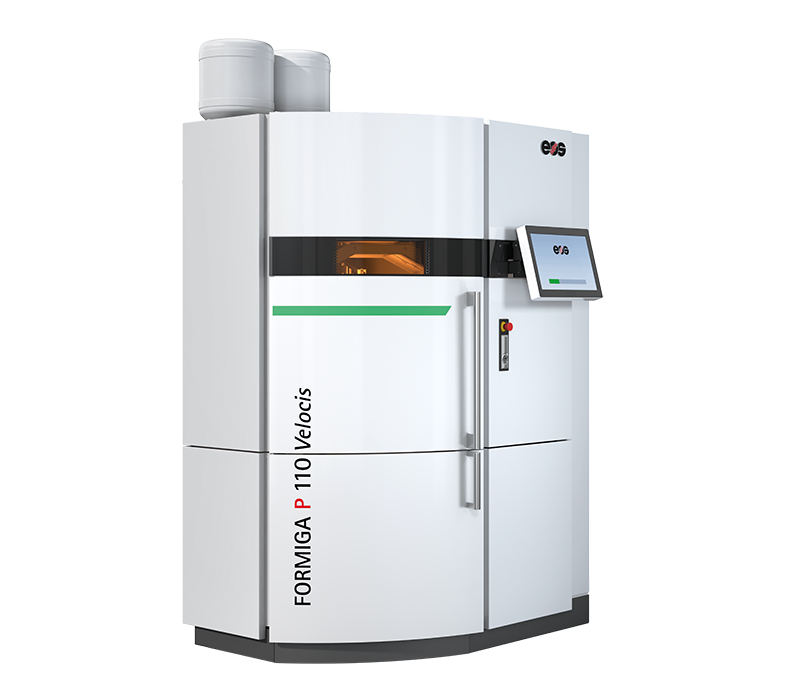 FORMIGA P100 Velocis
Excellent quality of pieces in the minimum space
The machine is low maintenance and requires very few accessories. Parts are ready for application immediately after unpacking and cleaning. No post processing steps required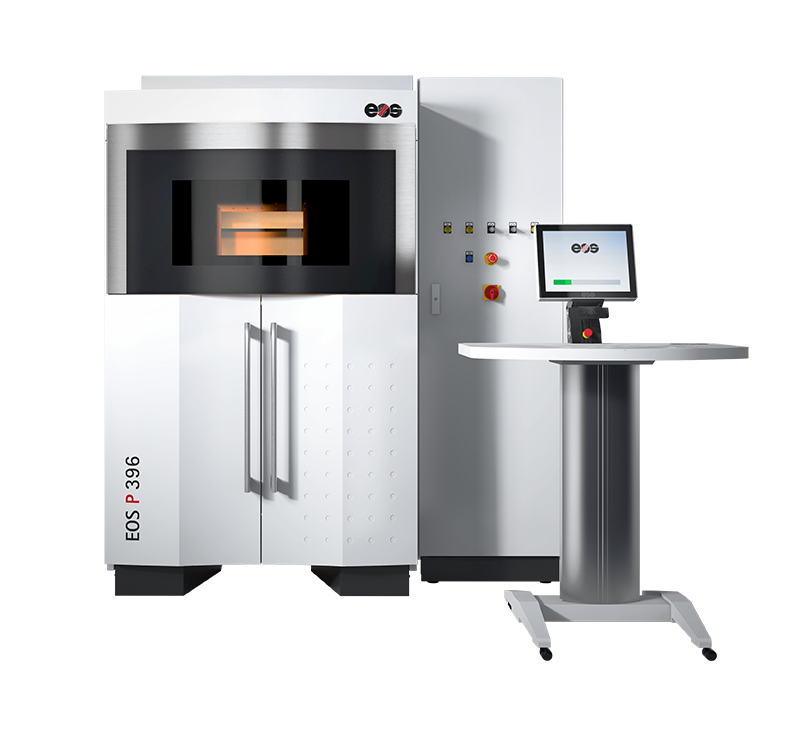 EOS P396
Full integration into the IIoT environment with EOSCONNECT Core resulting in an entirely digital process chain from the CAD model, through ERP and MES connection, to the finished part.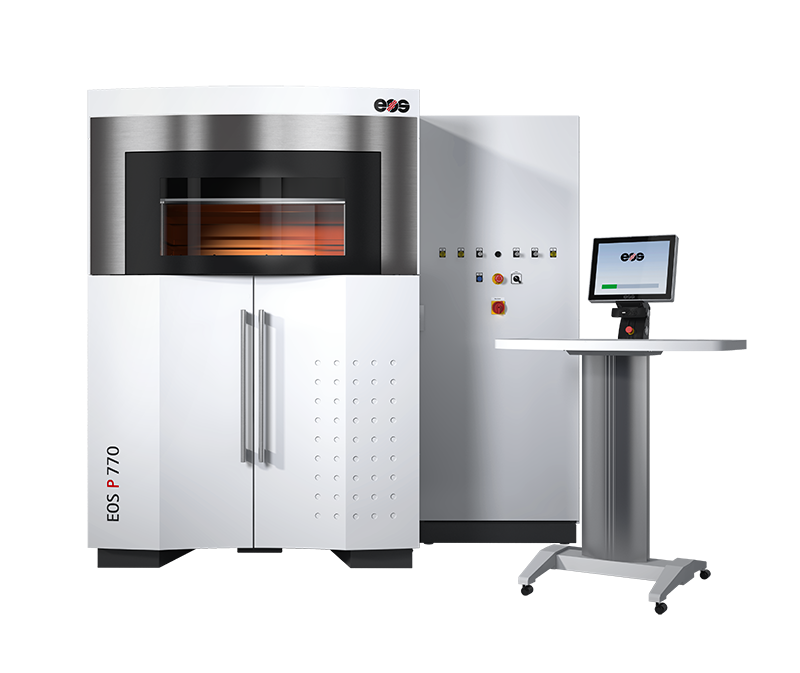 EOS P770
Manufacture of parts up to 1 meter in length
With the currently available selection of 9 plastic materials and 9 material/layer thickness combinations, EOS is a leader in material diversity. Additionally, the EOS Parameter Editor can be used to define custom exposure parameters based on tested initial values.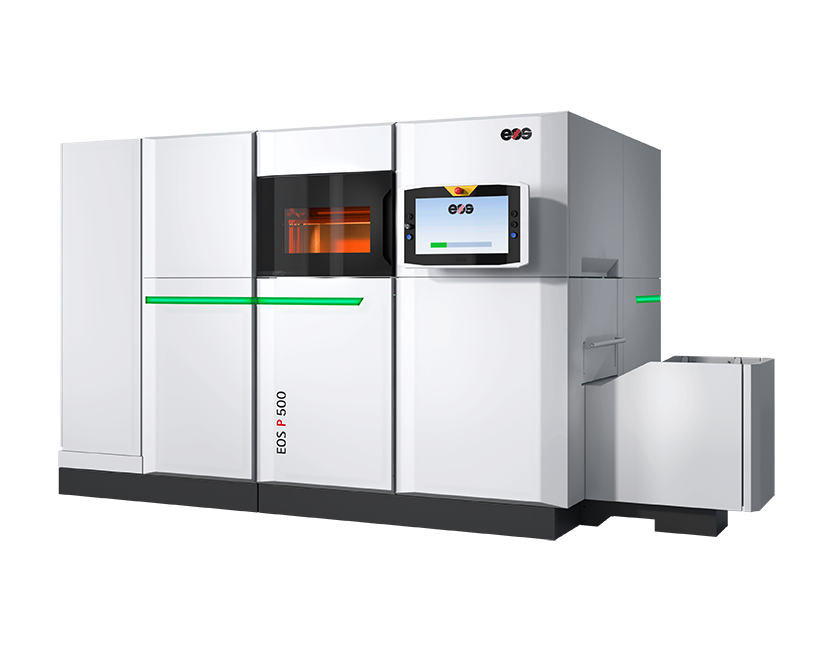 EOS P500
Fast and Economic
The fastest system on the market, it significantly reduces cost per part and offers an easy-to-automate platform with software interfaces for production.The system processes high-performance plastics, allowing for maximum material diversity.
EOS plastic materials for 3D printing
At EOS, we have exceptional materials expertise and a broad portfolio of plastic materials for 3D printers. These advanced plastic and polymeric materials are perfectly suited for selective laser sintering in additive manufacturing. Our 3D printing materials, systems and process parameters are based on many years of experience and are optimally coordinated. This offers many advantages: With the right EOS materials, you can realize the desired property profiles of your products in the best possible way. In addition, EOS continually develops its range of high-tech materials for special customer requirements.
We offer a wide selection of materials for the production of plastic parts through additive manufacturing processes. This makes it possible to manufacture highly individualized products with first-class quality. We have the following plastic materials for 3D printing Polyamides (PA), Thermoplastic Elastomers (TPE) and Polyarletherketones (PAEK). Our PA 1101 and PA 2200 materials are also available in a carbon-reduced and even neutral version.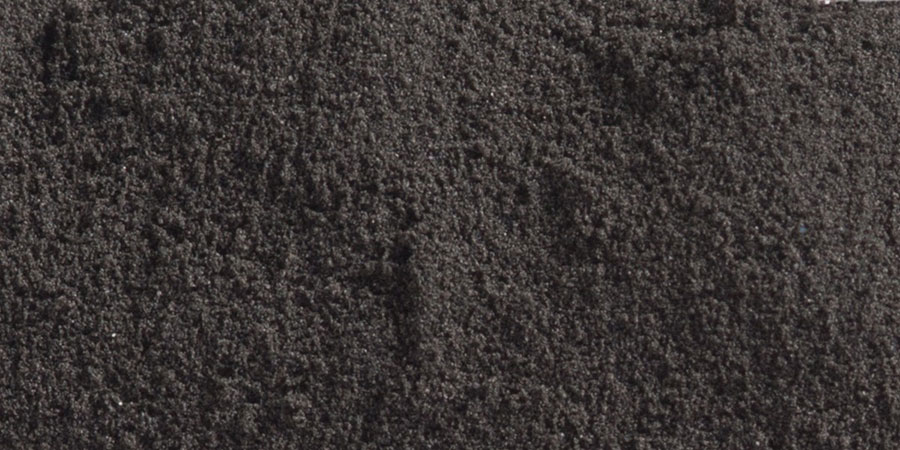 PAEK
PAEK materials are high performance plastics with excellent mechanical properties, even at high temperatures. They are flame retardant, extremely resistant to chemicals and especially suitable for the production of high performance molded parts.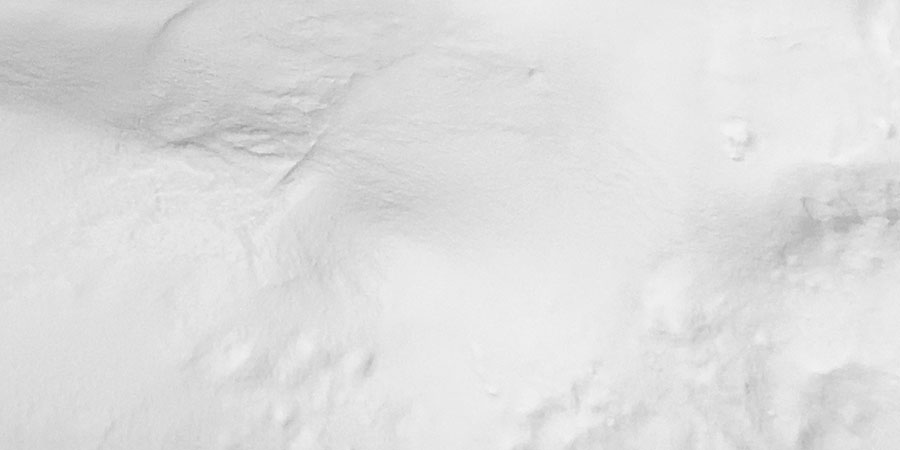 PA 11
PA 11, also known as nylon, is a chemically and mechanically heat resistant material, ideal for highly technical applications due to its durability.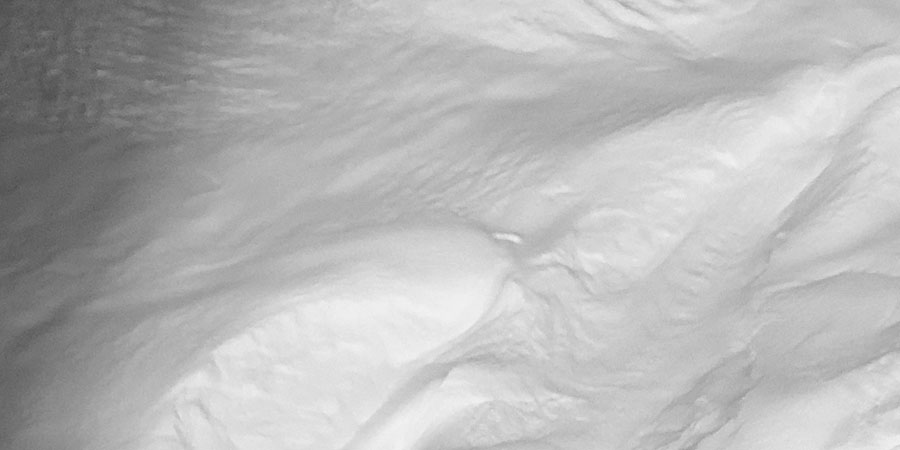 PA 12
The white powder of polyamide 12, also known as nylon. Parts made of PA 12 are robust, stable, chemically resistant and versatile.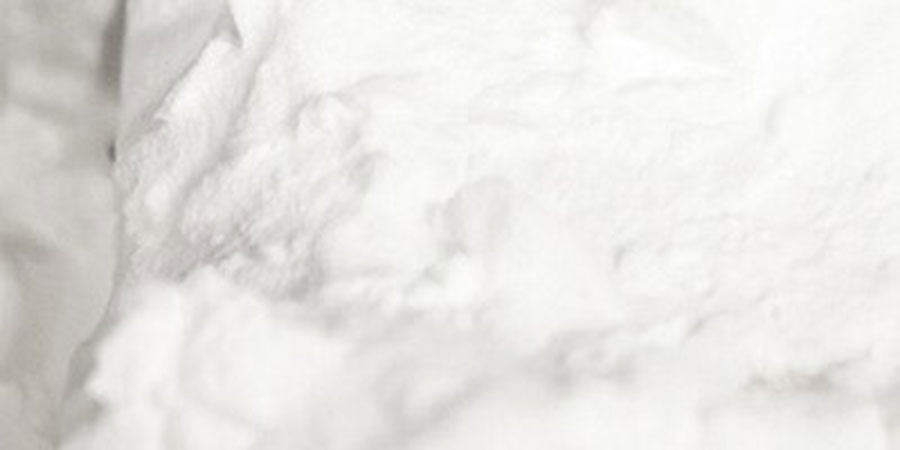 TPU
Parts made from this white material are extremely resistant to hydrolysis, with high resilience and good tribological properties. The degree of flexibility can be influenced by the part design and the choice of process parameters, and can even vary within the same part.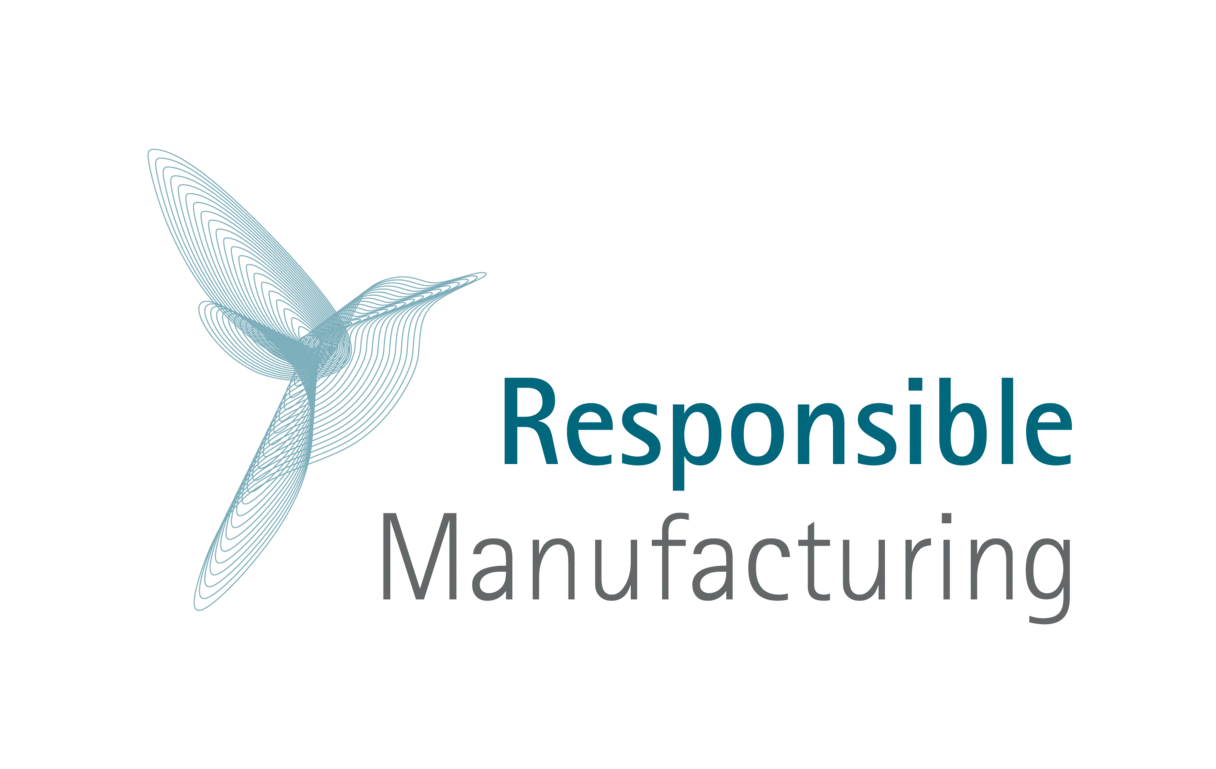 PA 1101
Climate Neutrality
White, light-transmitting, additively manufactured parts are characterized by high impact strength and elongation at break. They do not splinter even under the highest mechanical loads. Compared to PA 12, they have higher temperature resistance and almost constant mechanical properties over a wide temperature range.
100% quality checked and 0% CO 2 e
PA 2200
Reduced Carbon
The property profile of durable white parts made of PA 2200 is very balanced: these parts are characterized by strength, rigidity and good chemical resistance. They can be biocompatible and certified for contact with food.
Biocompatible material and process. Sustainability is important
100% proven quality and 45% less CO 2e
Consult with an expert in Additive Manufacturing
Read more about GDPR compliance
Responsible: RMS
Purpose: Collection of personal data to be able to attend to your request
Legitimation: Consent of the interested party
Recipients: No data will be transferred to third parties, except legal obligation
Rights: Access, rectify or delete the data, as well as other rights, as explained in the additional information.